SOAR Technology and Consultants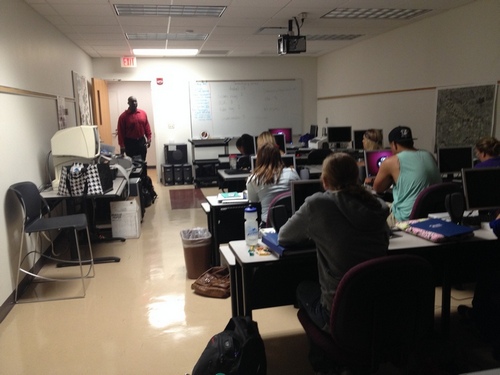 SOAR Technology and Consultants offers a complete solution that will further empower independence for individuals whom are blind and visually impaired. Technology is advancing at a rapid rate, and while this is fantastic it does, however, cause a difficulty when trying to choose the most appropriate equipment and/or software for the job, classroom, or daily living activity. Even in today's advanced world of computers that fit in the palm of your hand, one size does not fit all.
This is where SOAR Technology excels. We assist each individual in choosing not just the best product, but the best product for him or her. Additionally, we assist organizations in saving money by allowing them to choose the most appropriate product that will ultimately be of use now and in the future.
SOAR not only has over thirty years of experience in working with steadily advancing technology, we also possess the knowledge and understanding needed to assess a wide range of actual job duties as well as classroom curriculum so that the "right" choice will be made with each purchase.
Choosing the appropriate software and technology that will meet an agency's or individual's specific needs is paramount. And with this thought in mind, SOAR offers the following Services:
Training
Review of Equipment Requests
Individual or Group Consultations
Software and Equipment Recommendations
Quotes from Multiple Quality Vendors
Arrangement for Software and Equipment Demos
Rehabilitation Technology Services
Job and Classroom assessments
SOAR Consultants also understands that with your busy schedule it is always difficult to find the opportunity to stay updated on the latest technology. So please, allow us to take the needless stress and guess work out of the decision-making process for you.
In choosing to obtain the services of SOAR Consultants, not only will you be satisfied, you know that your dollars will be well spent.
---
SOAR Technology and Consultants
Solid We SOAR
Together we can make it happen.

Phone: (850) 696-7627
Email: soar@soarconsultants.com
---